The 401K Man's Virtual Advisor Group can help you with finding the right retirement, Medicare, insurance or benefits solutions that you may need. Annuities, investments, health insurance, retirement plans, benefits plans, 401k rollovers, can often times seem overwhelming at first but we have the solutions and the answers to your questions with those things. Simply click on any one of the services below to get started learning and find the right solution for your needs.
Retirement savings opportunities lost through not knowing, bad advice, bad choices, or simply not establishing a plan early enough along with the crazy markets gyrations can possibly cost you tens of thousands of dollars at the worst time, when you have no more time left for savings nearing retirement. There are also times when no growth in a downward or stagnant stock market while you are closing in on or nearing retirement is a very serious matter for you. Let us show you how to fix that and help you prevent that from happening with a free consultation.
John has had many years of experience in all facets of the retirement industry, and he is an expert resource to help you navigate through the maze of products and services offered. He is trustworthy and doesn't try to sell you something unsuitable. He can help you with all aspects of your business. I would definitely give him a call to see how he can help you and your business
Nora Bethman, CEBS, QKA, QPA, ERPA
Pension Administration Services, Owner of National Employee Benefit Services, Inc.
The 401K Man's Virtual Advisor Group is geared to finding you the best suited retirement, insurance and financial solutions that are available to you from multiple sources. We offer free information here online as well as video conferencing solutions to help you determine what your best steps might be. Virtual meetings help you with your busy schedule and allow our advisers more time to focus on finding and choosing the best possible solutions for your particular needs.
In today's financial world what you may not have known or haven't been introduced too could easily mean the difference between a comfortable retirement or not being able to retire as comfortably as you had hoped for.
Finding the right financial advisor will help start you on that path towards financial freedom and meeting those retirement goals.
It all starts below with simply requesting your initial virtual meeting from The401Kman.com We are here to help you and provide guidance about the many retirement options and programs offered by our independent insurance & financial planning agency.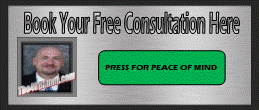 Call the man who can help
with your insurance & financial plans
877-775-0812