The 401k man's Virtual Advisor Group
Since our humble beginnings, We have been totally
focused on helping individuals & business owners
with their financial,

insurance & estate planning needs.
​
John Nicholson is the founder of www.The 401K Man.com, & Virtual Advisor Group LLC. a nationally recognized independent insurance & financial services agency. John and his agents are dedicated to helping others find the right solutions through the myriad of choices available to them when seeking insurance, retirement and financial advice.
John's financial background began fairly early on through helping both family members and others in the late 1980s with their financial and planning needs. During the mid to late 1990s he became focused on assisting many clients obtain home improvements & financing for major projects as well as numerous commercial building improvements for clients while simultaneously doing rehabs and flipping of his own projects.
As a T.V. spokesperson for a major Chicagoland remodeling company for a number of years, he also became a trusted adviser to many, helping friends, relatives and clients with improving their investments, financial, estate and retirement plans in the early 2000s.
The 401K Man agency began in 2012 as an independent agency servicing the Midwest. Our Virtual Advisor Group was organized in 2020 to provides a wide variety of choices online as opposed to the often pushed one size fits all plan available at many of the larger financial or "brand" insurance companies & firms. We offer many choices and solutions from basic insurance policies to comprehensive estate planning from dozens of available carriers online.
I am sure many of you grew up thinking that all you needed to retire comfortably was to get a great job with a good company and pay into your 401k for retirement. Back then you probably didn't know or realize that 401K plans would follow the markets ups and downs daily. Once you saw your 401K or retirement dip you knew you needed to do something but what?
​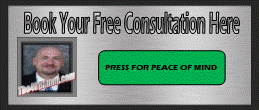 The401Kman can help you with navigating the myriad of choices available to you when it comes to choosing the right insurance, financial, retirement & estate planning for your needs. We can provide you with the trusted help that you are seeking, from a simple financial review to online life insurance & annuity quoting services available across the country. We even serve a large portion of the United States in person through our network of highly qualified estate planners and insurance professionals.